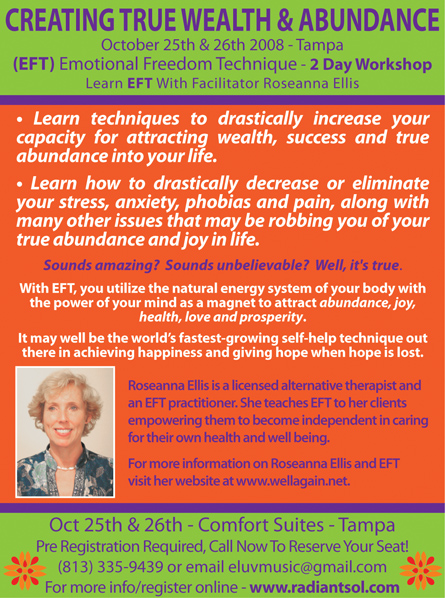 Click here to find out more information on our upcoming workshop in Tampa, Florida and to purchase Tickets online.
EFT - Emotional Freedom Technique Workshop
Discover the body's miraculous potential to self heal in an 8 hour workshop or contact us for private sessions.
Active Isolated Stretching - Lower Extremity Stretching for the serious Athlete" - 8 hour workshop
Stretching Workshop - A Stretching Strategy for Medical & Bodywork Professionals - 8 hour workshop
Stress Releasing Strategies for Business Professionals Workshop - Change your employees perception of stress, and change the way they will perform on the job forever.
Stress Management: Beat Stress Before It Beats You Lecture - A course in understanding stress.